Welcome to the Garfield Park Master Gardener Association (GPMGA) site. The goals of the GPMGA are to share knowledge about gardening with our members and others and offer volunteer opportunities.
Meetings occur the 2nd Wednesday of the month from February through December. The gathering includes a featured program, snacks (and a chance to socialize) and a business meeting.
Except for the annual picnic and offsite field trips, we meet in the meeting room at the Garfield Park Conservatory (2505 Conservatory Drive, Indianapolis, IN 46205). You may access the entrance for the meeting room by using the entrance at the far end of the Children's Garden.
Past Events: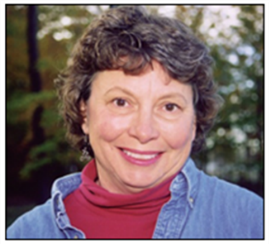 Where the Wild Things Are
Jo Ellen Meyers Sharp, The Hoosier Gardener
November 9, 2016
6:30 p.m.
Garfield Park Conservatory
2505 Conservatory Drive, Indianapolis, IN 46225
Jo Ellen Meyers Sharp spoke on Where the Wild Things Are at the next meeting of the GPMGA at 6:30 p.m. on November 9, at Garfield Park Conservatory.
Discover ways to make sure wild things are in your landscape—where they can pollinate plants, eat bugs and add beauty to the scene. During the presentation, you will learn which plants provide food and shelter for butterflies, birds and other wildlife.
A 25-year veteran of newspaper journalism, Jo Ellen has been writing a weekly gardening column for The Indianapolis Star since 1989 and a frequent guest on television, radio and web broadcasts. In addition to contributing to Indiana Gardening, Edible Indy and American Gardener, Jo Ellen owns Write for You!, a freelance writing business. To enjoy a wealth of gardening information, visit her website at www.hoosiergardener.com.
[huge_it_slider id="3″]
Click Here to Visit the Purdue Extension –Master Gardeners Site