Welcome to the Garfield Park Master Gardener Association (GPMGA) site.
The goals of the GPMGA are to share knowledge about gardening with our members and others and offer volunteer opportunities.
GPMGA Meetings and Locations
Next GPMGA Meeting:  September 11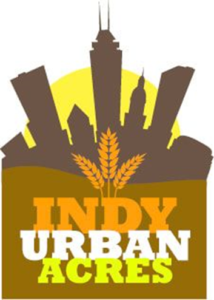 Garfield Park Master Gardeners will visit Indy Urban Acres (7700 E. 21st St., Indianapolis) for its next meeting at 6:30 p.m. on Wednesday, Sept. 11.
Indy Urban Acres (IUA), a project of the Indianapolis Parks Foundation, is a collection of four organic farms that provides equal access to free, high-quality produce while empowering and educating the community. Located on the east, west and south sides of Indianapolis, the farms grow an average 30,000 pounds of produce per year to feed more than 50,000 individuals who are food insecure.
The harvest is delivered to food pantries and directly to families via the new Veggie Box program. In addition, the two-acre Flower Farm grows flowers sold to Kroger for a revenue stream that is invested back into farm operations.
Overseeing these operations is Farm Manager Tyler Gough, who was hired by the Foundation in 2011 to transform eight acres of unused city park land into a sustainable, urban farm. Tyler is a Master Gardener and Program Mentor for Purdue Extension's urban farm incubator project. Both Tyler and IUA have garnered numerous local and national awards. Since joining IUA, Tyler has consulted with more than 30 different community gardens and farms, and helped the Indianapolis Public Library create its first "Seed Library" in 2015.
IUA is located at 7700 E. 21st Street on Indianapolis' east side.  To access IUA, travel east from Shadeland Avenue along 21st St.  Once you pass under the interstate, IUA is on the left.  For more information on IUA, please visit www.indyparksfoundation.org/indy-urban-acres.
Meetings occur the 2nd Wednesday of the month February through December and feature a program followed by snacks and a business meeting. With a few exceptions, we meet at the Garfield Park Conservatory meeting area with entrance by the Children's Garden. Exceptions include off-site field trips, typically in April and September.  Also, our annual picnic is held in July at the shelter near the Arts Center in Garfield Park.
If you require an accommodation or special assistance to attend these meetings due to a disability, please contact us at 317-275-9286. Some accommodations may require a 2-week notice.