Welcome to the Garfield Park Master Gardener Association (GPMGA) site.
The goals of the GPMGA are to share knowledge about gardening with our members and others and offer volunteer opportunities.
GPMGA Meetings and Locations
Next GPMGA Meeting:   August 8
Prepare for an evening of entertain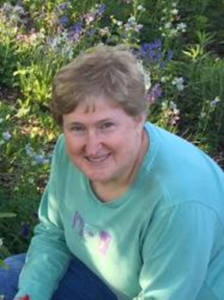 ment and information beginning at 6:30 p.m. on Wednesday, August 8, in the Garfield Park Conservatory classroom.  Author Carol Michel will be sharing ways of Extending the Vegetable Season in Your Garden.
Carol is a lifelong gardener with a bachelor's degree in horticulture production from Purdue University, is the author of Potted and Pruned: Living a Gardening Life and Homegrown and Handpicked: A Year in a Gardening Life. Carol may bring copies of her books to the meeting for purchase and signing.
She regularly writes for Indiana Gardening and her award-winning garden blog, www.maydreamsgardens.com.
A quote from Carol's blog  .  .  .
     "All year I dream of the days of May when the sun is warm, the sky is blue, the grass is green, and the garden is all new again!"
She is an avid collector of old gardening books and claims to have the largest hoe collection in the world.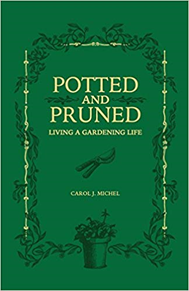 Meetings occur the 2nd Wednesday of the month February through December and feature a program followed by snacks and a business meeting. With a few exceptions, we meet at the Garfield Park Conservatory meeting area with entrance by the Children's Garden. Exceptions include off-site field trips, typically in April and September.  Also, our annual picnic is held in July at the shelter near the Arts Center in Garfield Park.
If you require an accommodation or special assistance to attend these meetings due to a disability, please contact us at 317-275-9286. Some accommodations may require a 2-week notice.