Welcome to the Garfield Park Master Gardener Association (GPMGA) site.
The goals of the GPMGA are to share knowledge about gardening with our members and others and offer volunteer opportunities.
GPMGA Meetings and Locations
Next GPMGA Meeting:   September 12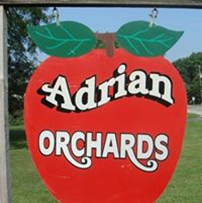 Members of the GPMGA will learn about the apple harvest and making apple cider during their upcoming visit to Adrian Orchards (500 W. Epler Ave., Indianapolis) at 6:30 p.m. on September 12.
Adrian Orchards has been a special place in Perry Township for over 93 years.  George and Edith Adrian established their orchard business in 1925 and Adrian Orchards is now owned by the third generation of Adrians.  It is also the orchard closest to the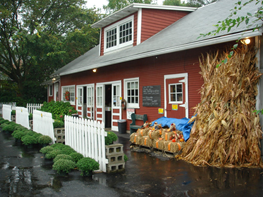 "Heart of Indianapolis".
Did you know that George J. Adrian even holds a Guinness World Record that has stood the test of time since 1980?  Maybe Monika Adrian will share more details about that record on our September 12 tour where we will learn more about the history of Adrian Orchards and how they make their award-winning cider.
George J. is proud of this award and said in an interview with Suzanne Huntzinger in 2016, "Almost every year at the annual January meeting of statewide growers, our cider has been voted one of the three best apple ciders in the state." That honor comes from a panel consisting of Purdue Agriculture staff and the state Horticulture Society.
Apple picking begins in July and ends in November.  Apples can remain in cold storage through February.  Expect to taste cider and be able to make purchases during our visit.
There are picnic tables for our refreshment time, but you are welcome to bring a small chair (if needed).  Let's hope for a beautiful evening and no rain!
See you all at Adrian Orchards on September 12!!
Meetings occur the 2nd Wednesday of the month February through December and feature a program followed by snacks and a business meeting. With a few exceptions, we meet at the Garfield Park Conservatory meeting area with entrance by the Children's Garden. Exceptions include off-site field trips, typically in April and September.  Also, our annual picnic is held in July at the shelter near the Arts Center in Garfield Park.
If you require an accommodation or special assistance to attend these meetings due to a disability, please contact us at 317-275-9286. Some accommodations may require a 2-week notice.