Welcome to the Garfield Park Master Gardener Association (GPMGA) site.
The goals of the GPMGA are to share knowledge about gardening with our members and others and offer volunteer opportunities.
GPMGA Meetings and Locations
Next GPMGA Meeting:   December 12th
GPMG Cindy Maude will speak about Presentation is Everything:  Creating a Holiday Centerpiece at the next meeting of the GPMGA at 6:30 p.m. on December 12 at the Garfield Park Conservatory.
Cindy Maude will show how she creates a holiday centerpiece using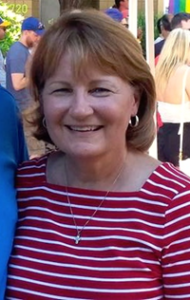 seasonal materials.  Cindy comes from a family of artists and loves bringing touches of both artistry and gardening to entries, tables and her home.
Cindy has been a Master Gardener since 2005 and is currently volunteering at St. Roch.  In the past, she also has worked on projects at St. Vincent de Paul Meditation Garden and Meridian Woods Park Clubhouse.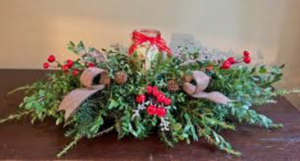 Also this December, please bring your favorite creation of a holiday centerpiece to decorate our dinner tables and to include in our centerpiece contest.  Please include in your centerpiece one "live" plant, fruit or vegetable item in the spirit of our gardening group.  Nothing too big please.  We want to see one another and be able to chat.  Everyone can participate!
Members will vote on their one favorite and the top three votes will receive prizes.  Then, take your centerpiece back home to use for your own holiday table.
Once again, December's holiday meeting will feature a slide show of photos submitted by members.   The slide show will play during dinner.  Then, the photographers will have the opportunity to comment on their photos during dessert.
Please remember to bring a dish or beverage to share and celebrate the season!  Happy Holidays!

Meetings occur the 2nd Wednesday of the month February through December and feature a program followed by snacks and a business meeting. With a few exceptions, we meet at the Garfield Park Conservatory meeting area with entrance by the Children's Garden. Exceptions include off-site field trips, typically in April and September.  Also, our annual picnic is held in July at the shelter near the Arts Center in Garfield Park.
If you require an accommodation or special assistance to attend these meetings due to a disability, please contact us at 317-275-9286. Some accommodations may require a 2-week notice.