Welcome to the Garfield Park Master Gardener Association (GPMGA) site.
The goals of the GPMGA are to share knowledge about gardening with our members and others and offer volunteer opportunities.
GPMGA Meetings and Locations
Next GPMGA Meeting:  June 12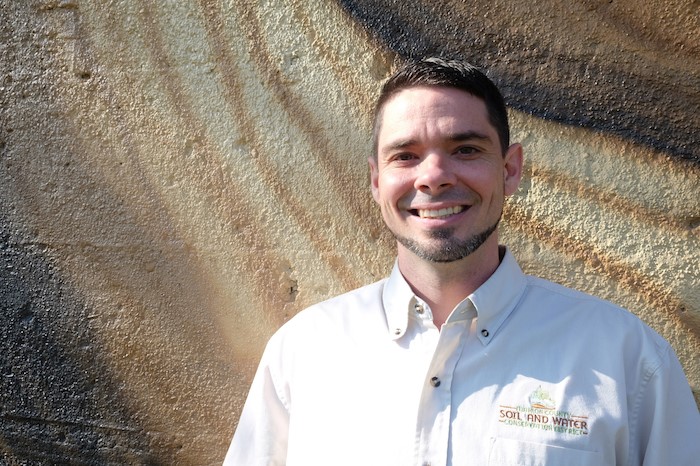 Kevin Allison, Soil Health Specialist with the Marion County Soil and Water Conservation District, will present a visual guide on using cover crops, mulching, and no-till gardening practices that improve soil health and plant productivity at the next GPMGA meeting at 6:30 p.m. on Wednesday, June 12, at the Garfield Park Conservatory.
As Master Gardeners, we know how soil health can make or break our gardening efforts.  Kevin's focus is providing technical support in soil health and conservation techniques to small farmers and gardeners through direct technical assistance and workshops.
He has 9 seasons of experience in vegetable systems in Indiana and the Dominican Republic where he served with the Peace Corps. Kevin currently maintains a demonstration garden at Eagle Creek. He holds a BS in Environmental Science from Indiana University and serves on the USDA-NRCS Southwest Regional Soil Health Team.
Join us in June to learn about fun and helpful techniques that can boost soil regeneration and water conservation in the garden.
Meetings occur the 2nd Wednesday of the month February through December and feature a program followed by snacks and a business meeting. With a few exceptions, we meet at the Garfield Park Conservatory meeting area with entrance by the Children's Garden. Exceptions include off-site field trips, typically in April and September.  Also, our annual picnic is held in July at the shelter near the Arts Center in Garfield Park.
If you require an accommodation or special assistance to attend these meetings due to a disability, please contact us at 317-275-9286. Some accommodations may require a 2-week notice.