Welcome to the Garfield Park Master Gardener Association (GPMGA) site.
The goals of the GPMGA are to share knowledge about gardening with our members and others and offer volunteer opportunities.
Next GPMGA Meeting:  April 14
Join Steve Sass and Amanda Smith, co-founders of Indiana Nature, LLC, at the GPMGA's April 14 program about the amazing adaptions of moths.
The GPMGA virtual meeting this month will begin at 6:30 p.m.  Please see article on Page 3 for the necessary Zoom information.
The presentation, Moths of Indiana: Exploring and Attracting These Underappreciated Lepidoptera, will highlight the popular Great American Indiana Nature Lepidoptera Project (GAINLP) as well as provide tips on moth viewing and information about their importance in the ecosystem. Steve and Amanda also will share resources to learn more about these fascinating, yet often overlooked, insects.
Indiana Nature, LLC, includes the educational initiative www.indiananature.net, its corresponding social media outreach and the Ecometrid brand. For nearly five years, Indiana Nature has connected people from around the state.
Its popular Facebook Group "IN Nature" contains the Great American Indiana Nature (GAIN) projects which have engaged thousands of Hoosiers to collaboratively build a database of moth, butterfly, tree and wildflower populations in the state. These projects have allowed naturalists of all levels to share, contribute, collaborate and socialize with others even during the pandemic.
Steve and Amanda are former chapter presidents of the Indiana Native Plant and Wildflower Society (North and Central Chapters respectively). They have collectively served in numerous capacities with Indiana environmental organizations, including land trusts and Audubon Societies. Amanda resides in Hamilton County where she is the Superintendent of Natural Resources and Education for Hamilton County Parks, while Steve is a small business owner in South Bend. One of their most recent collaborations has been co-authoring a new Natural Resources Management Plan for the City of South Bend Venues Parks & Arts Department.
Zoom Guidelines for GPMGA Meeting
Steve Sass and Amanda Smith, co-founders of Indiana Nature, LLC, will present Moths of Indiana: Exploring and Attracting These Underappreciated Lepidoptera at the GPMGA's next virtual meeting at 6:30 p.m. on Wednesday, April 14.
Just copy the link below into your search engine or click on the link provided in the Purdue University— Extension Office's meeting notification.  After you "Open Zoom", you will need to enter the password when prompted.
To Join the Zoom Meeting by Computer
https://us02web.zoom.us/j/4393722451?pwd=b3RHZ1RMYVFRNHVwL0JRSHpVTkdMUT09
Meeting ID: 439 372 2451
Passcode: GPMG2021!
To join by telephone.  Dial +1 312 626 6799 US (Chicago) or find your local number at https://us02web.zoom.us/u/kQhv8XRup
Meeting ID: 439 372 2451; Passcode: 144161925
To join by one tap mobile.  Enter:
+19292056099,,4393722451#,,,,*144161925# US (New York)
+13017158592,,4393722451#,,,,*144161925# US (Washington DC)
Problems with Zoom
If you have questions about the Zoom meeting, experience problems with logging on to Zoom or wish to ask a question of the presenter during the meeting, please contact Kay Martin-Pence at guitargirl929@gmail.com.
GPMGA Monthly Meeting
The meeting will begin at 6:30 p.m. with a short business meeting.  When the presentation starts, all members will be muted to allow the speaker to present. After the Q&A session, the meeting will be opened up again.
GPMGA Meetings and Locations
At present, the meetings occur virtually on the 2nd Wednesday of the month February through December and feature both a program and a business meeting. When meetings occur in person, we meet at the Garfield Park Conservatory meeting area (accessible through the entrance by the Children's Garden).  Exceptions include off-site field trips (typically in April and September) and our annual picnic (typically held in July at the shelter near the Arts Center in Garfield Park).  Both field trips and the annual picnic currently are postponed because of the coronavirus pandemic.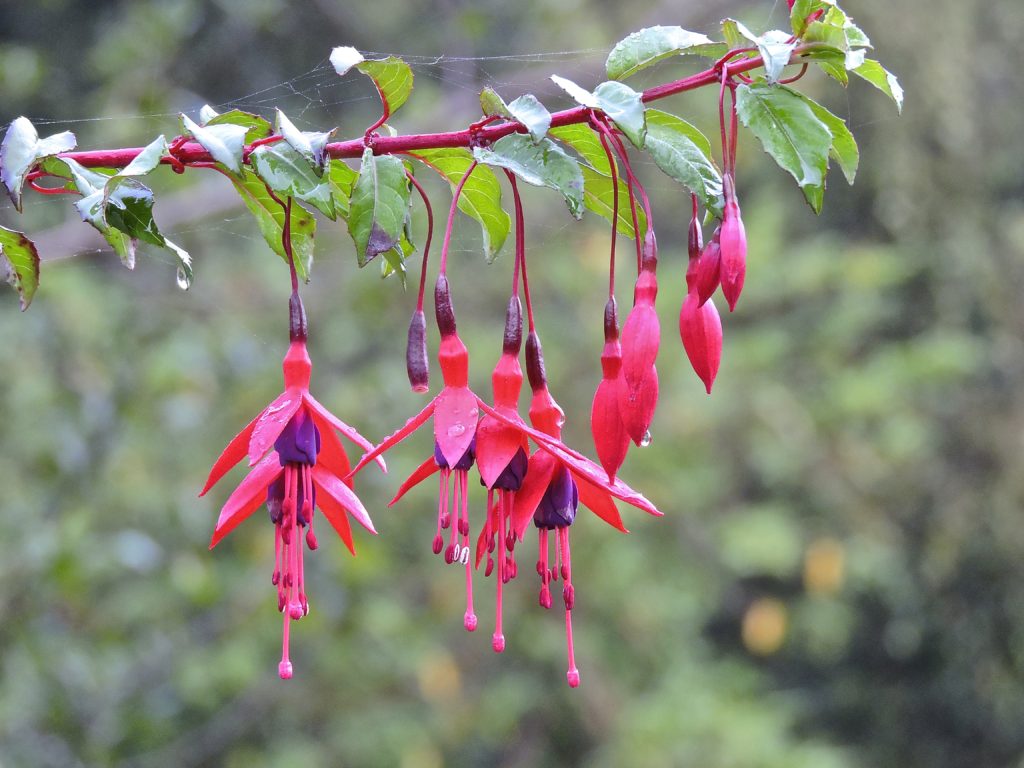 If you require an accommodation or special assistance to attend these meetings due to a disability, please contact us at 317-275-9286. Some accommodations may require a 2-week notice.