Welcome to the Garfield Park Master Gardener Association (GPMGA) site.
The goals of the GPMGA are to share knowledge about gardening with our members and others and offer volunteer opportunities.
Next GPMGA Meeting:  September 9
At the next GPMGA virtual meeting on September 9, speaker Carol Michel will teach us how to have "ver perpetuum" (perpetual spring) in our gardens by planting flowers that bloom in late fall, winter and early spring, a time when it can be difficult to find plants blooming outdoors in Indiana.
Carol will present a litany of plants that bloom in her garden from September through March and that most gardeners can easily grow. She will give you other ideas about how to have blooms year-round.
Carol is the award-winning author of several books including: Potted & Pruned: Living a Gardening Life; Homegrown and Handpicked: A Year in a Gardening Life; Seeded and Sodded: Thoughts from a Gardening Life; and The Christmas Cottontail: A Story for Gardeners of All Ages.
In addition, Carol has written for several gardening magazines and regularly writes for her award-winning garden blog, www.maydreamsgardens.com.
She also shares about gardening on a weekly podcast, The Gardenangelists: Flowers, Veggies and All the Best Dirt, available on Apple Podcasts and other podcast streaming services.
Carol is a lifelong gardener with a bachelor's degree in horticulture from Purdue University and is an avid collector of old gardening books. She claims to have the largest hoe collection in the world. Carol's books and presentations are entertaining expressions of her unique perspective.
For more information, please visit her website: www.caroljmichel.com.
Zoom Guidelines for GPMGA Meeting
The link below will allow you to join the GPMGA's virtual meeting at 6:30 p.m. on Wednesday, September 9.  Carol Michel of May Dreams Gardens will be the presenter.  (Please see the article on Page 2 for details.)
It is very easy to join virtually either via your home computer, Apple device or non-Apple device.  Just copy the link below into your search engine or click on the link provided in the Purdue University— Extension Office's meeting notification.  Either way, Zoom will start up and, if you have never done a Zoom meeting previously, it will install a small amount of software on your device so that, next time, it is much easier to join.  Then, when prompted to "Open Zoom", do so and enter the password.   You then will join our meeting.
Link Needed to Join the Zoom Meeting by Computer
https://us02web.zoom.us/j/83914216015?pwd=cUNNcGh2UytiNTVpWktveWlhQVVmQT09
Meeting ID: 839 1421 6015
Passcode: 319163
You also may join by telephone.  You may dial +1 312 626 6799 US (Chicago) or you may find your local number at https://us02web.zoom.us/u/kuwkVaouP.
You also may join by one tap mobile.  Enter
+19292056099,,83914216015#,,,,,,0#,,319163# US (New York) OR
+13017158592,,83914216015#,,,,,,0#,,319163# US (Germantown)
Practice Session Available      
To see how to join a Zoom meeting (if you have never done so before), the following link takes you to a quick video explaining how to join a Zoom meeting:  https://support.zoom.us/hc/en-us/articles/201362193-Joining-a-Meeting.  Please enter this link in your search engine to watch.
During the Zoom Meeting
Zoom allows for video display and audio, thus the meeting has been setup for both.  If you do not have video on your computer, tablet or phone OR do not want to be shown on video, that is OK.  You may be as comfortable as you like when joining our meeting.
The meeting will begin at 6:30 p.m. with a short business meeting.  This approach will allow people to join if running late. You will be able to talk to people and can even "text chat" to the whole group or to a single person.
When Carol begins her presentation, all members will be muted to allow Carol to present and talk. The chat at this time will be limited to chat with the host only. If you have a question during the presentation, you will be able to ask our host, Kay Martin-Pence, and she will let Carol know there is a question. This way, Carol can address any questions as they come up. There also will be a Q&A session with Carol at the end of the presentation.
After the presentation, the meeting will be opened up again to complete the remainder of the business meeting and to chat with each other.
If you have never used Zoom before, this is a chance to try something new and to see how the world is getting along with everyone staying home—yet still being able to work together and talk to each other.  We hope that you will join us!
If you have questions about the Zoom meeting, please contact Kay Martin-Pence at guitargirl929@gmail.com.
GPMGA Meetings and Locations
---
Meetings occur the 2nd Wednesday of the month February through December and feature a program followed by snacks and a business meeting. With a few exceptions, we meet at the Garfield Park Conservatory meeting area with entrance by the Children's Garden. Exceptions include off-site field trips, typically in April and September.  Also, our annual picnic is held in July at the shelter near the Arts Center in Garfield Park.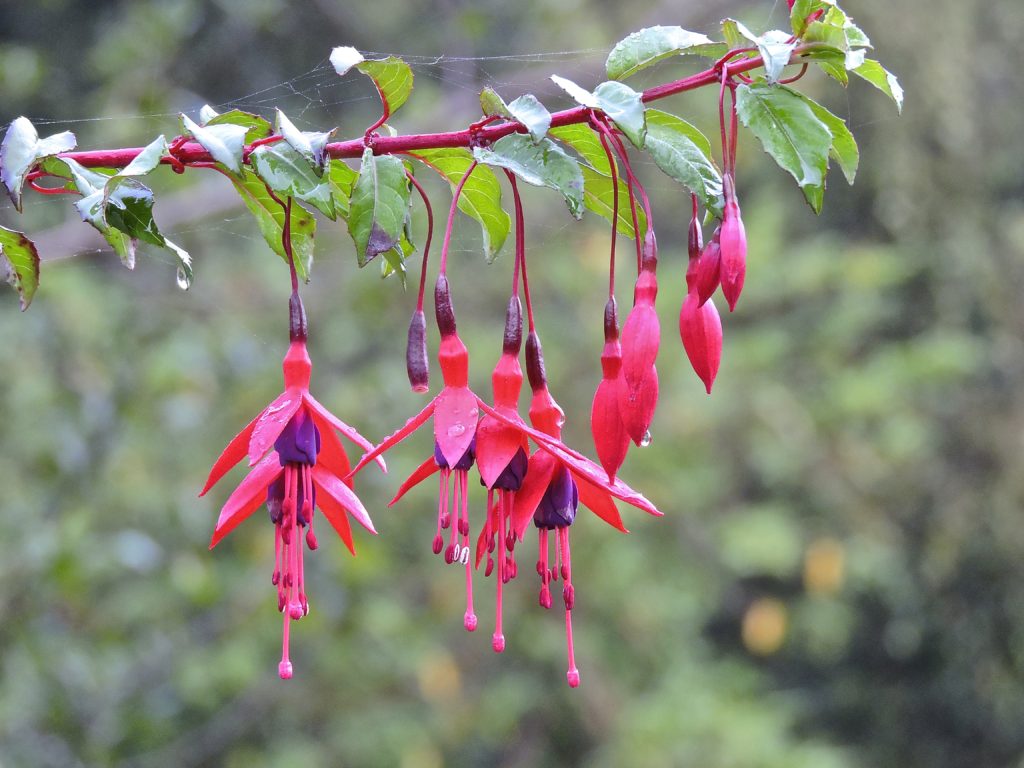 If you require an accommodation or special assistance to attend these meetings due to a disability, please contact us at 317-275-9286. Some accommodations may require a 2-week notice.