Welcome to the Garfield Park Master Gardener Association (GPMGA) site.
The goals of the GPMGA are to share knowledge about gardening with our members and others and offer volunteer opportunities.
Next GPMGA Meeting:  November 18
Not everyone has an expansive landscape to fill with sweeping mass plantings and large specimens. And, many of us are at the point in our lives when we are downsizing to a smaller space.
Which makes the November 18 program, Woody Perennials Worthy of Small Spaces, a timely topic.  Join us virtually as Jo Ellen Meyers Sharp tells us about trees and shrubs that pack a big punch when planted—through multi-seasonal interest, long-bloom cycles or other key attributes.
Jo Ellen, aka The Hoosier Gardener, describes her life as a mosaic in which she makes a living from various types of work: writing, speaking, garden coaching and landscaping. She is a popular speaker on various garden topics and sustainable living. An award-winning garden writer, Jo Ellen has been involved with several garden publications and serves on the board of the Garden Writers Association. Together with Tom Tyler, she authored The Indiana Gardeners Guide, a valuable reference for gardening in our area. In addition, Jo Ellen has worked for 20 years with a local garden center.
A native and resident of Indianapolis, Jo Ellen is an Advanced Master Gardener and was affiliated with the Friends of Garfield Park for many years. She can be reached at thehoosiergardener@gmail.com. For more information, visit her website:  www.hoosiergardener.com.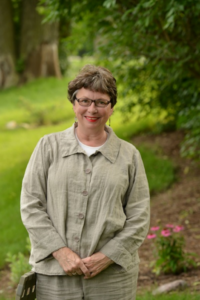 Link Needed to Join the Zoom Meeting by Computer
https://us02web.zoom.us/j/87152317473?pwd=RzhRMFFFTit6bmtFbnJCeng5cnNKdz09
Meeting ID: 871 5231 7473
Passcode: 544719
You also may join by telephone.  You may dial +1 312 626 6799 US (Chicago) or you may find your local number at https://us02web.zoom.us/u/ku8WhXI5h.
You also may join by one tap mobile.  Enter:
+13017158592,,87152317473#,,,,,,0#,,544719# US (Germantown)
+13126266799,,87152317473#,,,,,,0#,,544719# US (Chicago)
---
President's Letter
Well here we are. October is in full swing.
While I love summer, by this time of the year, I am tired of sweating and look forward to the refreshingly cool weather.  And, the promise of some rain.  It is hard to put on long pants again, but I may still be able to wear my sandals for a little longer.
My garden has done great but, as usual, I am thinking about what I'm going to change or do differently next year.  First priority is to expand the vegetable bed.  This will be at least the third location in my 20+ years at this home.  The primary purpose for moving it is to get to a sunnier area as the trees and shrubs have grown.  My plan is to lay cardboard down on top of the grass, and then cover with shredded leaves.  There is no shortage of leaves in my neighborhood.  I did this last fall, and did not intend to plant in the space this past spring.  But, the bug hit me and I planted tomato seeds in March, and needed the space to put at least 20 plants.  Then, the volunteer tomatoes came on, so I had more plants.
Despite the number of plants, I did not get an over-whelming huge amount of tomatoes, maybe because they were over-crowded.  I have not declined any offers of tomatoes from friends, and thus have made 3 quarts of fermented salsa, dried some, eaten lots, will eat more, and will puree and freeze the rest for chili and spaghetti sauce.  I am battling fruit flies in my kitchen, and they move to the kombucha when there aren't any overripe tomatoes.
I have been the recipient of the "ding-dong-ditch a zucchini on your neighbor's porch".  I only had a few heirloom round zucchini (about the size of a softball) from my garden, so didn't mind the extras.  Pumpkins and squash were a labor of love and anguish this year between the early fruit drop and borers.  But, I do actually have two pumpkins right now.  Success at last!!!
I planted two types of bush green beans, and got a good amount, but it also reinforced my preference for pole beans.  Swiss Chard has produced all season, is still producing, and I ate so much of it I got tired of it and have left it to the bugs.  I planted waaaaay too many. . . like 40-ish? LOL!  I also had butternut squash volunteers, which gave me six small- to medium-sized fruits.  Luckily, they keep for a while on the counter so I don't have to do anything with them just yet.
As for the houseplants, last year I had at least 35 inside over the winter.  This year's count is about 30 right now.  I held a little houseplant sale and made about $50.  The most popular item was the pothos (Devil's Ivy) in hanging planters.  These are the trimmings of the ones I bring in for the winter.  This year, I have 4 large vases with the cuttings, will grow them in water, and plant in hanging planters next spring.  Many of my houseplants have gotten pretty large, and some need trimming or dividing.  The Angel Wing Begonias need trimming, but they look so lush and are blooming nicely now.  I will trim them back later in the winter when they start looking shabby, and create new pots which may go into next year's sale.
The agave I got years ago at our plant sale also needs dividing, but I really don't want more pots, nor do I have room at this point, so it might just have to wait until spring.  I have had good luck with cuttings from both the dracaena and schefflera rooting easily.  The key seems to be don't overwater – they like to be dry or they'll rot.
I want to hear about your gardens as you reflect on the season.  Enjoy the cool weather as we wrap up the outdoors.   I look forward to seeing you at our Zoom meeting on October 14 with Irvin Etienne.  You know it will be great so don't miss it!
Lane Judkins
President, GPMGA
---
GPMGA Meetings and Locations
Meetings occur the 2nd Wednesday of the month February through December and feature a program followed by snacks and a business meeting. With a few exceptions, we meet at the Garfield Park Conservatory meeting area with entrance by the Children's Garden. Exceptions include off-site field trips, typically in April and September.  Also, our annual picnic is held in July at the shelter near the Arts Center in Garfield Park.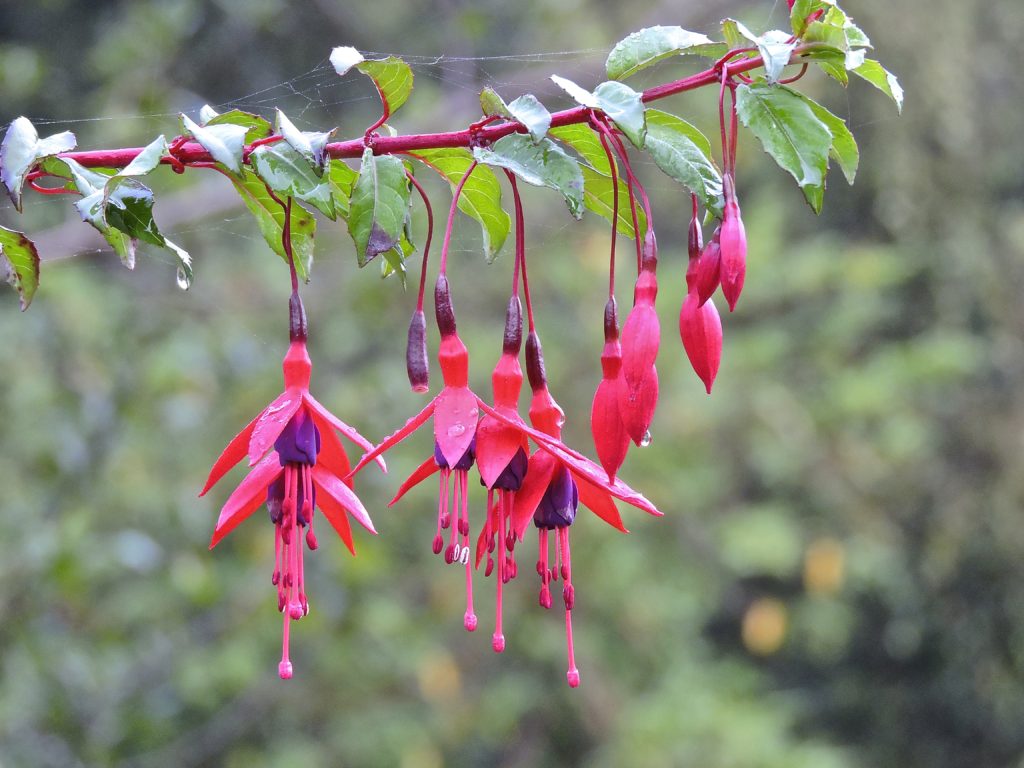 If you require an accommodation or special assistance to attend these meetings due to a disability, please contact us at 317-275-9286. Some accommodations may require a 2-week notice.