Welcome to the Garfield Park Master Gardener Association (GPMGA) site.
The goals of the GPMGA are to share knowledge about gardening with our members and others and offer volunteer opportunities.
Next GPMGA Meeting:  May 12
The May virtual program, Quote Your Way to a Garden, will be presented through Zoom by Myrene Brown of Myrene's Garden, at 6:30 p.m. on Wednesday, May 12.  Please see article on Page 3 for the necessary Zoom information.
This talk will be the twelfth program Myrene has given to the Garfield Park Master Gardener Association. She will use her favorite quotes to show how quotes can guide garden choices whether starting with a blank slate, renovating a garden or adding a single plant.
Join in for some garden fun with other people who have come to the same conclusion as actress Audrey Hepburn who said: "To plant a garden is to believe in tomorrow." Hopefully a quote, comment or garden photo during the program will inspire your tomorrows in your own garden.
In business for 22 years, Myrene started with garden maintenance and has since transitioned to garden coaching, lecturing and designing gardens. Her philosophy is that "doing" is the best way to learn how to be a gardener. Her years of providing maintenance in client gardens and in her own garden has given her hands-on experience to pass along to fellow gardeners.
Myrene has never lost her interest in native plants, habitat gardens and rain gardens. She comments: "There is always so much more to learn and experience as a gardener. I am learning interesting things every year."
Myrene may be reached at myrene_brown@myrenesgarden.com.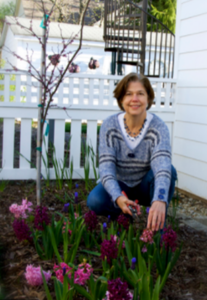 Zoom Guidelines for GPMGA Meeting
Myrene Brown of Myrene's Garden will present Quote Your Way to a Garden at the GPMGA's next virtual meeting at 6:30 p.m. on Wednesday, May 12.
Just copy the link below into your search engine or click on the link provided in the Purdue University— Extension Office's meeting notification.  After you "Open Zoom", you will need to enter the password when prompted.
To Join the Zoom Meeting by Computer:https://us02web.zoom.us/j/4393722451?pwd=b3RHZ1RMYVFRNHVwL0JRSHpVTkdMUT09
Meeting ID: 439 372 2451     Passcode: GPMG2021!
To join by telephone:  Dial  +1 312 626 6799 US (Chicago)or find your local number at  https://us02web.zoom.us/u/kQhv8XRup
To join by one tap mobile:  Enter:+19292056099,,4393722451#,,,,*144161925# US (New York)+13017158592,,4393722451#,,,,*144161925# US (Washington DC)
 Problems with Zoom
If you have questions about the Zoom meeting, experience problems with logging on to Zoom or wish to ask a question of the presenter during the meeting, please contact Kay Martin-Pence at guitargirl929@gmail.com.
GPMGA Monthly Meeting
The meeting will begin at 6:30 p.m. with a short business meeting.  When the presentation starts, all members will be muted to allow the speaker to present. After the Q&A session, the meeting will be opened up again.
GPMGA Meetings and Locations
At present, the meetings occur virtually on the 2nd Wednesday of the month February through December and feature both a program and a business meeting. When meetings occur in person, we meet at the Garfield Park Conservatory meeting area (accessible through the entrance by the Children's Garden).  Exceptions include off-site field trips (typically in April and September) and our annual picnic (typically held in July at the shelter near the Arts Center in Garfield Park).  Both field trips and the annual picnic currently are postponed because of the coronavirus pandemic.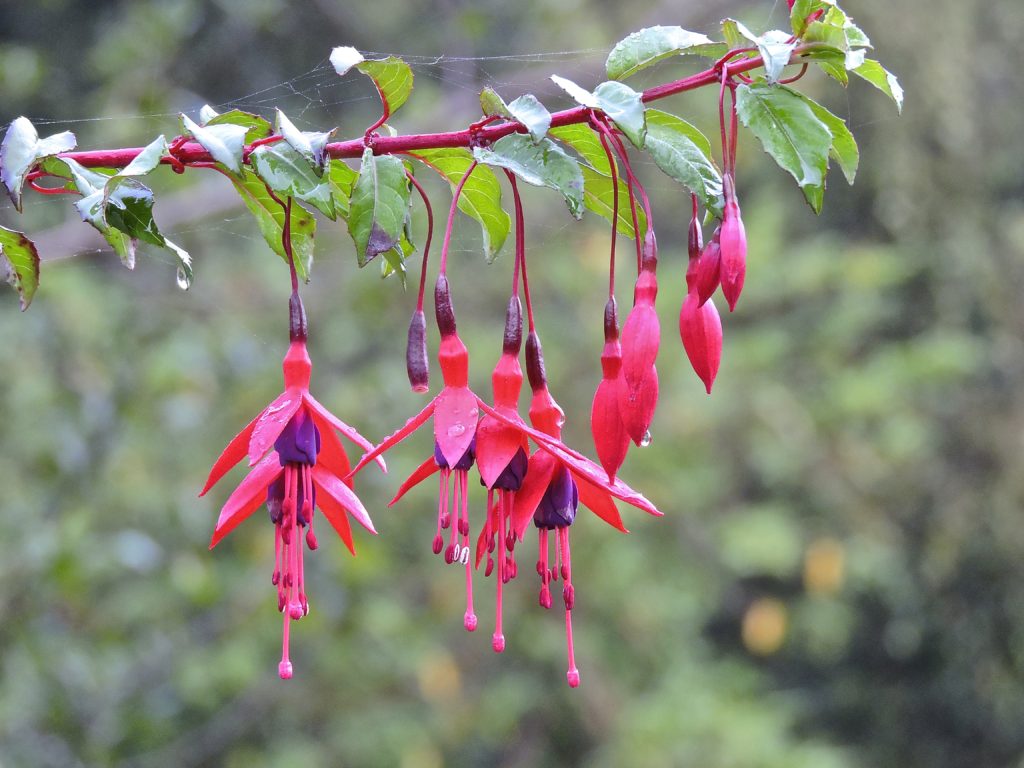 If you require an accommodation or special assistance to attend these meetings due to a disability, please contact us at 317-275-9286. Some accommodations may require a 2-week notice.