Welcome to the Garfield Park Master Gardener Association (GPMGA) site.
The goals of the GPMGA are to share knowledge about gardening with our members and others and offer volunteer opportunities.
Next GPMGA Meeting:  October 14
Have you ever moved to a new residence with a blank canvas of a landscape or just decided to start a new bed? Then, you will enjoy learning about the process of Starting from Scratch when Irvin Etienne presents at our October 14 meeting.
About a year ago, Irvin sold his urban Fountain Square home and moved to a rural three-acre property in Rush County. The real estate came with a barn for his rabbits and chickens, which provide manure for his garden, but the landscape was a blank slate. So .  .  .  this year, Irvin set about creating new beds that feature unusual perennials and annuals. In his program, Irvin will show how the landscape has evolved as well as discuss what worked and what did not.
Irvin is the recipient of Gold and Silver awards in Electronic Media Writing from the Garden Writers Association for his past blogging at the Indianapolis Museum of Art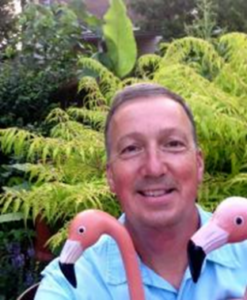 (today known as Newfields).  He also writes for Fine Gardening and has a regular column in Indiana Gardening magazine.
Irvin works as the Horticultural Display Coordinator for The Garden at Newfields, where he has worked for more than 25 years. In that position, he helps the horticulturists with their plant selection and garden design in addition to designing and maintaining his own sections of the museum's gardens. While working in the 152 acres of the museum's gardens and grounds requires knowledge and skill with all manner of woody and herbaceous plants, Irvin lusts for and loves most of all the tropical species.
A product of the Midwest, he could be considered, well, a simple farm boy who likes shiny, sparkly things. And is easily distracted.
Link Needed to Join the Zoom Meeting by Computer
Copy the link below into your search engine or click on the link provided in the Purdue University— Extension Office's meeting notification:
https://us02web.zoom.us/j/4393722451?pwd=SmlVTWN5eUI0SFNYRStESEF2SUc0UT09
Meeting ID: 439 372 2451   Passcode: GPMG2020!
You also may join by telephone.  You may dial +1 312 626 6799 US (Chicago) or you may find your local number at https://us02web.zoom.us/u/kCrKSrpVG .
You also may join by one tap mobile.  Enter:
+19292056099,,4393722451# US (New York)
+13017158592,,4393722451# US (Germantown)
 Practice Session Available      
To see how to join a Zoom meeting (if you have never done so before), the following link takes you to a quick video explaining how to join a Zoom meeting:  https://support.zoom.us/hc/en-us/articles/201362193-Joining-a-Meeting.  Please enter this link in your search engine to watch.
---
President's Letter
Well here we are. October is in full swing.
While I love summer, by this time of the year, I am tired of sweating and look forward to the refreshingly cool weather.  And, the promise of some rain.  It is hard to put on long pants again, but I may still be able to wear my sandals for a little longer.
My garden has done great but, as usual, I am thinking about what I'm going to change or do differently next year.  First priority is to expand the vegetable bed.  This will be at least the third location in my 20+ years at this home.  The primary purpose for moving it is to get to a sunnier area as the trees and shrubs have grown.  My plan is to lay cardboard down on top of the grass, and then cover with shredded leaves.  There is no shortage of leaves in my neighborhood.  I did this last fall, and did not intend to plant in the space this past spring.  But, the bug hit me and I planted tomato seeds in March, and needed the space to put at least 20 plants.  Then, the volunteer tomatoes came on, so I had more plants.
Despite the number of plants, I did not get an over-whelming huge amount of tomatoes, maybe because they were over-crowded.  I have not declined any offers of tomatoes from friends, and thus have made 3 quarts of fermented salsa, dried some, eaten lots, will eat more, and will puree and freeze the rest for chili and spaghetti sauce.  I am battling fruit flies in my kitchen, and they move to the kombucha when there aren't any overripe tomatoes.
I have been the recipient of the "ding-dong-ditch a zucchini on your neighbor's porch".  I only had a few heirloom round zucchini (about the size of a softball) from my garden, so didn't mind the extras.  Pumpkins and squash were a labor of love and anguish this year between the early fruit drop and borers.  But, I do actually have two pumpkins right now.  Success at last!!!
I planted two types of bush green beans, and got a good amount, but it also reinforced my preference for pole beans.  Swiss Chard has produced all season, is still producing, and I ate so much of it I got tired of it and have left it to the bugs.  I planted waaaaay too many. . . like 40-ish? LOL!  I also had butternut squash volunteers, which gave me six small- to medium-sized fruits.  Luckily, they keep for a while on the counter so I don't have to do anything with them just yet.
As for the houseplants, last year I had at least 35 inside over the winter.  This year's count is about 30 right now.  I held a little houseplant sale and made about $50.  The most popular item was the pothos (Devil's Ivy) in hanging planters.  These are the trimmings of the ones I bring in for the winter.  This year, I have 4 large vases with the cuttings, will grow them in water, and plant in hanging planters next spring.  Many of my houseplants have gotten pretty large, and some need trimming or dividing.  The Angel Wing Begonias need trimming, but they look so lush and are blooming nicely now.  I will trim them back later in the winter when they start looking shabby, and create new pots which may go into next year's sale.
The agave I got years ago at our plant sale also needs dividing, but I really don't want more pots, nor do I have room at this point, so it might just have to wait until spring.  I have had good luck with cuttings from both the dracaena and schefflera rooting easily.  The key seems to be don't overwater – they like to be dry or they'll rot.
I want to hear about your gardens as you reflect on the season.  Enjoy the cool weather as we wrap up the outdoors.   I look forward to seeing you at our Zoom meeting on October 14 with Irvin Etienne.  You know it will be great so don't miss it!
Lane Judkins
President, GPMGA
---
GPMGA Meetings and Locations
Meetings occur the 2nd Wednesday of the month February through December and feature a program followed by snacks and a business meeting. With a few exceptions, we meet at the Garfield Park Conservatory meeting area with entrance by the Children's Garden. Exceptions include off-site field trips, typically in April and September.  Also, our annual picnic is held in July at the shelter near the Arts Center in Garfield Park.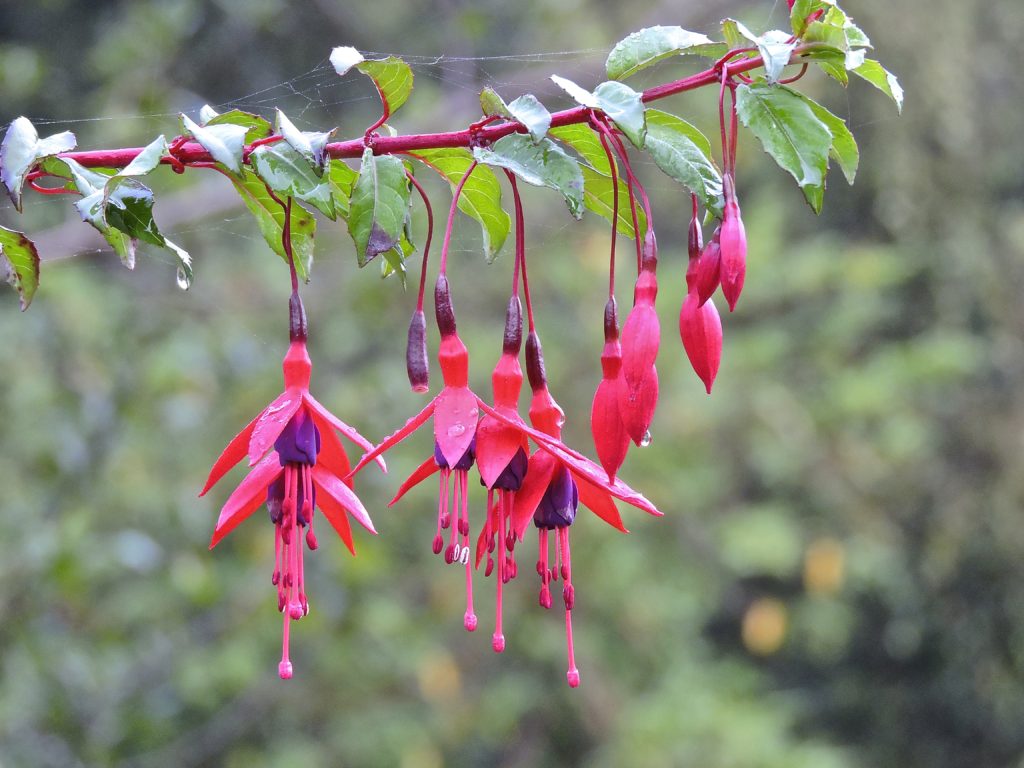 If you require an accommodation or special assistance to attend these meetings due to a disability, please contact us at 317-275-9286. Some accommodations may require a 2-week notice.